Thursday, October 21, 2010
Diana Rattray
Here are some of the most popular crockpot recipes and many recipes with high ratings and positive reviews. Recipes include main dish pork, beef, and chicken recipes, vegetable recipes, and even a recipe for a caramel apple treat.
Crockpot Paprika Pork
These boneless pork ribs are easy to prepare for the slow cooker, and they make a great everyday meal with potatoes and your favorite steamed side vegetable or tossed green salad.
Beef Pot Roast with Sour Cream
This pot roast is so easy to prepare, with garlic, vegetables, and sour cream.
Slow Cooked Pork Shoulder
It's hard to beat a pork shoulder for flavor and tenderness, and it's one of my family's favorite pork cuts. This dish is made with a boneless pork shoulder, slow cooked to perfection with a tangy mixture of apple jelly and mustard.
Slow Cooker Hash Brown Casserole
This is a tasty hash brown casserole, and it's easy to prepare and cook in the crockpot. Serve this flavorful hash brown casserole with meat or poultry, or serve it as a breakfast side dish.
Beef Stew
Here's a classic crockpot beef stew, made with potatoes, baby carrots, stew beef, and seasonings.
Favorite White Chicken Chili Recipe
This tasty chicken chili is made with canned white beans, chicken, bell peppers, and seasonings.
Slow Cooker Split Pea Soup Recipe
This popular split pea soup is a perfect choice for the crockpot. Serve pea soup with cornbread or hot yeast rolls for a fabulous family meal.
Chicken Noodle Soup
A flavorful chicken noodle soup with vegetables and seasonings.
Caramel Apples for Crockpot
These caramel apples are easy to fix with a slow cooker and caramels. Great party food!
Rick's Crockpot Chili
A tasty chili made with ground beef, beans, tomatoes, chili powder, black olives, and seasonings.
Crockpot Chicken Barbecue
Easy barbecued chicken, using chicken breasts and homemade barbecue sauce.
Easy Cheesy Slow Cooker Chicken
This crockpot chicken recipe is so easy, made with cream of chicken soup and cheese soup, along with seasonings and chicken breasts.
Marie's Tortilla Soup Recipe
An easy crockpot tortilla soup from Marie, made with chicken breasts, tomatoes, and cheese, along with corn tortillas, chile pepper, and seasonings.
Tami's Vegetable Beef Soup
This crockpot vegetable soup is made with tomatoes, tomato soup, ground chuck, corn, and other vegetables and seasonings.
Beverly's Creamy Broccoli Chicken
This easy broccoli chicken is made with chicken breasts, broccoli, and cream of broccoli soup. Serve with hot cooked rice or noodles.
Favorite Crockpot Chili
A ground beef chili with onion, kidney beans, tomatoes, garlic, and chili seasonings.
Quick Fix Slow Cooker Pot Roast
It takes all day to cook, but only 3 or 4 minutes to prepare. Condensed French onion soup makes this pot roast quick to fix and the crockpot makes it a breeze to cook.
Joe's Crockpot Potato Soup
this is an easy potato soup made with potatoes, onion, butter, and milk. Serve this delicious soup with biscuits or crusty bread.
Old Fashioned Vegetable Beef Stew
Use vegetables on hand for this tasty slow-cooked beef stew. The condensed beef broth keeps it flavorful, and the wine adds a little zing. If you don't have the wine, more beef broth or water will work fine.
Beverly's Moist Crockpot Pork Chops
A quick and easy recipe for pork chops with stuffing, perfect for a busy day.
Home-Style Pot Roast
A home-style favorite, this pot roast is made with chopped vegetables, a little red wine or broth, and seasonings.
Crockpot Beef Stew With Vegetables
This beef stew with vegetables is cooked in the crockpot, with onion soup mix, carrots and potatoes, seasonings, and other ingredients.
Easy Chicken With Potatoes
Chicken breasts are cooked with Italian salad dressing, seasonings, Parmesan cheese, and potatoes.
Slow Cooker Apple Butter
This easy apple butter is made with applesauce, apple cider, and honey, along with spices.
Crockpot Chicken and Corn Chowder
This chowder is quick and easy to prepare, and the slow cooker makes it great for an everyday family meal. This recipe is easily doubled for a larger family meal.
Crockpot Swedish Meatballs
Flavorful meatballs are made with lean ground beef, sausage, seasonings, and an easy sour cream sauce.
Crockpot Italian Beef
This easy beef roast is easy to make with only 5 ingredients. Use the cooked, tender beef shredded for sandwiches.
Barbecued Spareribs
These easy spareribs have several 5-star reviews.
Pulled Pork Barbecue
This delicious pork is easy to make and it's always a hit.
Pork Chop Casserole
Sarah's easy pork chop recipe is made with just a few ingredients, and you probably have them on hand. Scroll down the page for a list of more pork chop recipes for oven, skillet, and crockpot. This delicious pork is easy to make and it's always a hit.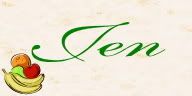 ---