Friday, October 22, 2010
Okay so I have a very good friend that does not like coffee; I am not sure how we are friends!LOL I love me some coffee and my friend has introduced me to Chi Tea. I have two recipes for you today one that I found and the other my friend found.


Famous No Coffee Pumpkin Latte

Rate/Review

| Read Reviews (16)
1,073 people have saved this | 0 custom versions
Prep Time:

5 Min
Cook Time:

10 Min
Ready In:

15 Min


Ingredients
1 cup pumpkin puree
1 quart milk
1/4 cup white sugar
1 teaspoon ground cinnamon
1 tablespoon vanilla extract
Directions
Combine pumpkin, milk, sugar, cinnamon, and vanilla in a large saucepan over medium heat. Use a whisk to blend well. Heat to a simmer; do not boil.
Nutritional Information
Amount Per Serving Calories: 202 | Total Fat: 5g | Cholesterol: 20mg
http://allrecipes.com/Recipe/Famous-No-Coffee-Pumpkin-Latte/Detail.aspx
Recipe:
Chel's Chai
BY:
Jessica Olechowski
---
Ingredients:
2 cups water
3 individual tea bags
2 cinnamon sticks (3-inches)
6 cardamom seeds, crushed
2 whole cloves
1/2 tsp. ground ginger
2 1/2 cups milk
1/4 cup sugar
Preparation/Instructions:
In a small saucepan, combine water, tea bags, cinnamon sticks, cardamom, cloves and ginger. Bring to a boil. Reduce heat; cover and simmer for 5 minutes. Stir in milk; return to a boil for 1 minute. Strain; discard tea bags and spices. Stir in sugar until dissolved. Pour into your favorite mug and enjoy! Yield: 4 servings.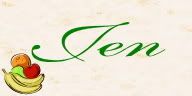 ---