Friday, January 30, 2009
Nutrition Facts
Simple & Delicious - try a FREE ISSUE today!
Using convenient potato flakes and refrigerated biscuits at home in Clarksville, Tennessee, Ellen Osborne makes and freezes an extra batch of these fast mini pies packed with meat-and-potato flavor. "I'm as confident serving them to drop-in company as to my husband and three boys," she says. ELLEN'S TIP: "If I'm not rushed for time, I'll sometimes make these with homemade biscuits and mashed potatoes."
Ingredients:
1 pound ground beef
3 tablespoons chopped onion
1/2 teaspoon minced garlic
1/3 cup chili sauce or ketchup
1 tablespoon cider vinegar
1/2 teaspoon salt
1-1/4 cups water
3 tablespoons butter
1-1/4 cups mashed potato flakes
1 package (3 ounces) cream cheese, cubed
1 tube (12 ounces) refrigerated buttermilk biscuits
1/2 cup crushed potato chips
Paprika, optional
Directions:
In a large skillet, cook the beef, onion and garlic over medium heat until meat is no longer pink; drain. Stir in the chili sauce, vinegar and salt; set aside.
In a small saucepan, bring water and butter to a boil. Pour into a small bowl. Whisk in potato flakes until blended. Beat in cream cheese until smooth.
Press biscuits onto the bottom and up the sides of 10 greased muffin cups. Fill with beef mixture. Spread potato mixture over beef. Sprinkle with potato chips; press down lightly.
Bake at 375° for 20-25 minutes or until golden brown. Sprinkle with paprika if desired. Serve immediately, or cool before placing in a single layer in a freezer container. Cover and freeze for up to 2 months.
To use frozen pies: Thaw in the refrigerator for 8 hours. Place on a greased baking sheet. Bake at 375° for 15-18 minutes or until heated through. Yield: 5 servings.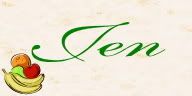 ---