Tuesday, April 8, 2008
Browned ground beef mixed with spaghetti sauce and freshly cooked rice, layered with cottage cheese and topped with cheddar before baking
1 1/2 cups (uncooked) rice
1 pound ground beef
1/2 onion, chopped
1 clove garlic, minced
1/2 teaspoon salt
1/8 teaspoon pepper
1 teaspoon sugar
3 cups spaghetti sauce
2 cups cottage cheese
8 ounces (2 cups) shredded cheddar or mozzarella cheese*
1. Cook rice according to package instructions.
2. Brown ground beef with onion and garlic in a large skillet. Drain excess grease. Add salt, pepper, sugar, spaghetti sauce, and cooked rice. Stir well to combine.
3. In a medium-large casserole dish (can use a 9x13-inch dish or a casserole dish of equivalent size), put a layer of the rice mixture. Top with a layer of cottage cheese. Continue layering until dish is full. Top with shredded cheese.
4. Bake at 350 degrees for about an hour (baking time depends on depth of dish used), until hot and bubbly.
This recipe and photo were submitted by guest chef Emily K. She calls this "Lazy man's lasagna" and says she loves it because "It's easy, cheap, and very yummy!"
*Emily notes, "I have used both mozzarella and cheddar, but you could use anything. I must say though, that I prefer cheddar. It gives an extra zing!"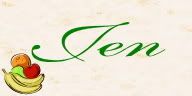 ---