Thursday, April 3, 2008
STOVE TOP Easy Cheesy Chicken Bake (Jen L.)


Prep Time:
10 min
Total Time:
40 min
Makes:
6 servings, about 1-1/3 cups each
1 pkg. (6 oz.) STOVE TOP Stuffing Mix for Chicken
1-1/2 lb. boneless skinless chicken breasts, cut into 1-inch pieces
1 bag (14 oz.) frozen broccoli florets, thawed, drained ( I use frozen mixed veggies )
1 can (10-3/4 oz.) condensed cream of chicken soup
1/2 cup milk
1-1/2 cups KRAFT Shredded Cheddar Cheese

PREHEAT oven to 400°F. Prepare stuffing mix as directed on package; set aside.

MIX chicken and broccoli in 13x9-inch baking dish. Stir in soup, milk and cheese; top with the prepared stuffing.

BAKE 30 min. or until heated through. If frozen bake for 1 hour or so.
Taco Bake (MissMel)

Prep Time:15 min
Total Time: 35 min
Makes: 6 servings, 1 cup each
1 pkg. (14 oz.) Macaroni & Cheese Dinner
1 lb. ground beef
1 pkg. (1-1/4 oz.) Taco Seasoning Packet
3/4 cup water
3/4 cup Sour Cream
1-1/2 cups Shredded Cheddar Cheese, divided (1 cup and 1/2 cup)
1 cup Thick 'N Chunky Salsa

PREHEAT oven to 400°F. Prepare Dinner as directed on package. While Macaroni is cooking, brown meat; drain. Add taco seasoning mix and water to meat; simmer 5 min.

STIR sour cream into prepared Dinner. Spoon half of the Dinner mixture into 8-inch square or 9-inch round baking dish; top with layers of the meat mixture, 1 cup of the cheese and remaining Dinner mixture. Cover.

BAKE 15 min.

Top with salsa and remaining 1/2 cup cheese. Bake, uncovered, an additional 5 min. or until cheese is melted.

Per Serving Nutrition Info:
Calories 550 Total fat 30 g Saturated fat 17 g Cholesterol 115 mg Sodium 1560 mg Carbohydrate 39 g Dietary fiber 2 g Sugars 7 g Protein 31 g
Megan

1 package of crescent rolls (I like getting the Big & Flaky ones--easier to stretch and cover whole pan)
1 lb hamburger
1 1/2 cups shredded cheese (I like cheese)
1/2 onion, chopped or minced
1 can green beans, drained
6-8 oz can mushroom slices/pieces, drained
1 egg ( I left egg out of this one for freezing & because Terrie is allergic)
Salt, pepper, garlic to taste preferences

You'll want a larger skillet/pan big enough to cook everything in it.

Brown hamburger. When it's cooked about halfway through, I go ahead and add onion, shake some salt/pepper, pinch garlic. Drain.
Add tomato sauce, green beans, mushrooms. Stir and taste to see if you want more seasoning. Just turn off burner and leave on stove.

Use 9" pie pan or 8x8 square pan and use cresent rolls on bottom and sides ( I usually use a glass pan and don't spray or grease it because rolls won't stick)--I leave a little extra around edges for a crust.

Beat egg and about 1/2 cup cheese and spread on bottom. Add meat mixture. Top with remaining cheese. Bake at 350 for about 30-35 min. Let stand about 5 min before cutting.

If you're using a pan that browns things faster, you may want to loosely cover with foil and remove the last 5-10 min of baking.

I usually serve with mashed potatoes--so you can get about 8 servings. It's good as leftovers too! I have also doubled this recipe using a 9x13 pan.
EDITED FOR THAW/COOK Directions: Move to fridge about 36-48 hours prior to baking at 350 for 35-45 minutes (depends on your oven); let stand for 5 minutes before cooking.

Lasagna recipe (Diane)
Ingredients
2lbs ground beef
½ tbs minced garlic
¼ c minced onion
1tbs salt (basically to taste)
20oz spaghetti sauce
1 box lasagna noodles
12-16 oz Ricotta cheese
2c shredded mozzarella Cheese
2 c shredded mixed blend of cheese your choice (I use a cheddar/jack) Mix with the moz cheese
Grated Parmesan cheese

Okay this is how I do it…I mostly go by what's in my head so I hope this is good enough.

Brown the beef with garlic, onion and salt. Add spaghetti sauce after browned and drained. Save about 4 oz of sauce

Par cook lasagna noodles. Don't fully cook or noodles will be mushy. Some people don't cook them at all. I prefer to cook them about half way.

Put a little spaghetti sauce in bottom of baking dish. Add a layer of noodles, I make each noodle overlap just a little. Then add some of the beef/sauce mixture to cover noodles. Next add ricotta cheese, it's best to let the cheese warm up so it's easier to spread, cold ricotta is not very spread able. Sprinkle a layer of the shredded cheese on top of ricotta and sprinkle with parmesan cheese. Add another layer of lasagna noodles and continue with the steps above. Depending on how thick you layer stuff as to how many layers you have. I usually end with a layer of the noodles on top a little sauce on those and sprinkle with a good layer of cheese.

I bake in a preheated 375 degree oven for about 30 mins covered with foil, remove foil and bake another 10 minutes. Allow to sit out for about 10 minutes before cutting, to allow juices to absorb. Cut and enjoy. Even the cooked lasagna freezes well. You can use a 13X9 or an 8X8. A 13X9 will easily feed 8 people. BTW everyone my baking time is from thawed.
Chick'peas pasta bake.

meat:
7 boneless/skinless chicken tenderloins, cubed. (enough to cover a 10" skillet)
1T butter
2T minced garlic
salt/pepper to taste (pinch of salt, light dusting of death pepper on one side.)

Sauce:
2T butter
2T flour
3/4C chicken broth
1 1/4 C milk
2T garlic powder
1/2 t pepper
1C ~ 1/2 jar Ragu Cheesy Roasted Garlic Parmesan

Pasta:
6C boiling water, salted
2C pasta (penne+ bowtie)

Extras:
1 - 1 1/2 C frozen peas.

Cube chicken, place in skillet with 1T butter & minced garlic. Salt/pepper to taste. Cook over medium high heat until
cooked through / lightly browned.

Melt 2T butter in saucepan, wisk in 2T flour, cook over medium heat 3-5minutes, until right before browning. (or basic roux)
(we are actually going for a modified/basic Crème Béchamel sauce, and adding in the parma for flavor, because by itself the ragu is a very heavy sauce....)
Add milk&chicken stock (cold) to the roux, whisk in the garlic powder and pepper, heat until boiling.
Add 1C Ragu parmesan sauce, whisk in.
reduce heat, cover and stir periodically.

Boil water, add pasta, cook for 9 minutes, (or slightly less than the pakcage directions, given that we are re-heating this later, we really want pre-al dente).
If you are eating/serving directly, cook the pasta as per box directions. (usually somewhere between 9 and 11minutes).
Drain, and place in 9x11 baking dish.

Pour sauce into skillet with chicken, and stir. Add frozen peas.
Place contents of skillet in baking dish.
Stir the entire thing together.
Stir in parmesan chease.
Cover.
Freeze.

Re-heat instructions.
Cover pan (seal) with foil. Set oven for 350. place (frozen) pan in oven while pre-heating.
Heat for 1 hour. stir after about 30 minutes.
Serve with bread sticks, or other garlic bread.


-TLotB
Grandma's Baked Steak (Jess)

**YOUR BAKED STEAK HAS ALREADY BEEN COOKED. TAKE IT OUT FROM THE FREEZER THE NIGHT BEFORE YOU WANT TO EAT IT AND JUST REHEAT IN THE OVEN UNTIL WARM. REMOVE THE FOIL AND THEN THE PLASTIC WRAP AND THEN REPLACE THE FOIL BEFORE REHEATING.**

Grandma's Baked Steak

· 4-6 round steaks cut up (each about the size of a quarter pounder)
· ¼ cup flour
· 1 tsp Nature's Seasoning Seasoned Blend
· 1-2 Tablespoons oil
· 2 package brown/beef or mushroom gravy
· 3 stalks of celery, chopped
· 1 medium onion, chopped

Trim off any visible fat from the meat. Combine flour with Nature's Seasoning Seasoned blend. Coat each piece of meat with flour mixture. Brown both sides of flour-coated meat in small amount of oil.

Cover the bottom of an 8"x8" pan with a layer of gravy (use a little more than if you were doing tomato sauce for lasagna), put a layer of meat, cover with chopped celery and onions, then top with remaining gravy. Cover and bake at 300-325 for 3 hours. The longer and slower this bakes, the more tender the meat will be, which means you need to make sure that there's plenty of gravy, because it will dry out and thicken as it bakes. Once it starts to smell good, if you had the temp at 325, you can lower it to 300 if you have time to let it cook slower. If you look at the meat and the gravy is bubbling, you can turn the temp down 25 degrees.

Serve with rice or mashed potatoes.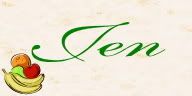 ---