Thursday, November 13, 2008
1 pkg (16oz) spiral pasta
2 lbs ground beef
1 large onion, chopped
1 tsp salt
1/2 tsp pepper
2 cans (15oz. each) pizza sauce
1/2 tsp garlic salt
1/2 tsp Italian seasoning
2 eggs
2 cups milk
1/2 cup shredded Parmesan cheese
4 cups (16oz.) shredded mozzarella cheese
1 pkg (3-1/2 oz.) sliced pepperoni

Cook pasta according to package directions. Meanwhile, in a Dutch oven, cook the beef, onion, salt and pepper over medium heat until meat in no longer pink; drain. Stir in the pizza sauce, garlic salt and Italian seasoning; remove from the heat and set aside.

In a small bowl, combine the eggs, milk and Parmesan cheese. Drain pasta; toss with egg mixture. Transfer to a greased 3-qt baking dish. Top with beef mixture, mozzarella cheese and pepperoni.

Cover and bake at 350 for 20 minutes. Uncover; bake 20-25 minutes longer or until golden brown. Yield: 12 servings.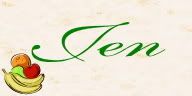 ---