Monday, November 17, 2008
Feed the Crowd Casserole

2 cups cooked egg noodles

1 lb ground hamburger

1 can cream of mushroom soup

4 oz sour cream

1 can vacuum packed corn

salt & pepper to taste

Sprinkle with breadcrumbs and drizzle with butter.



Bake at 350 for 30 minutes (uncovered)

---------------------------------------------------------------------------

Hungarian Goulash Stew

2 tbs shortening (if you use stew meat)
2-4 lbs of Stew meat (I used ground beef this time)
3 Large onions
1 TBS paprika ( I use a little more)
4 TBS Vinegear
1 TBS Caraway seed
6 cups water
1-2 large cans of mashed (or diced) tomatos
2 cans of beef broth (or 3 beef bullion cubs)
3-6 sliced carrots
3-5 diced potatos
1/2 cup of flour
Salt, pepper and tabasco to taste (usually we each individually add this at the table)

Brown the meat in the shortening add onions and sautee. Put some water and flour in a cup and mix is up real good (this is the thickening for the stew). Add everything to a stew pot (or a crock pot) and simmer for 3 hours on medium (or 4-6 hours in a crock pot). Check on it ever so often, if it is not thick enough add more flour. You can also add instant mashed potatoes to thicken it, this is especially good if it is still not thick at the end and the flour won't have time to "cook" properly before you serve the soup. (the stew is a little thinner than I would like it but was out of potato flakes, so if you want a thicker stew you might want to add some when you heat it up)
BTW if for some reason you have grease floating to the top of your soup (I have this problem when I use ground beef) you just lightly lay a paper towel on top soak up the grease and throw it way.
------------------------------------------------------------------------------------------------

CROCK POT POTATO SOUP


Ingredients
5-4 potatoes, cut into bite size pieces
¼ cup dried onion (you can also use one onion)
2 tablespoons margarine
3 chicken bouillon cubes
2 tablespoons parsley,
1 tablespoons cilantro
5 cups water
1 stalk celery, chopped
1 tbsp. salt
Pepper to taste, 1 (12 ounce) can
evaporated milk
1/4 cup flour

shredded cheese (optional) or French-fried onions (optional) or crouton (to
garnish) (optional)

Directions:

Place everything but the milk and flour in the crock pot and
Cook on low all day. (You can put in crock pot from frozen, may
Want to let warm water run on bag to soften a little)

******30 minutes to one hour before serving, stir together the flour
and evaporated milk until smooth, then add to soup.(cream colored liquid in small bag) Thaw out in fridge while cooking the rest.
After the soup starts to thicken slightly, it is ready to serve.

---------------------------------------------------------------------------------------------------
Corn Chowder (from Parents Magazine, August 2007)

3 slices of bacon, diced
1 small onion, diced
1/4 tsp pepper
1/8 tsp nutmeg
1/4 cup flour
1 pkg (32 oz) chicken broth (I used reduced fat and sodium broth)
2 cups cubed frozen hash brown potatoes
3 cups fresh corn, cut from the cob (I used frozen corn for the meal, but did it with fresh corn this summer and it was really good)
1/2 cup heavy cream

1. In a large sauce pan, cook bacon until crisp. Remove from pan and set aside.
2. Discard all but 1 tbsp drippings and add onion, pepper, & nutmeg. Cover and cook over low heat for 10 minutes or until onion is soft. Stir in flour and cook 3 more minutes. Whisk in broth, increase heat, and bring to a boil. Reduce heat and simmer 5 minutes. Stir in potatoes and corn and cook 5 more minutes. Sitr in cream and cooked bacon.

Makes 6 cups.


****My Take
All the same ingredients but dried onion instead of fresh, and didn't cook it at all, just mixed everything together.

When cooking, try to avoid boiling as the cream in already mixed in. I would put it in the crock pot on low for 4 hours. On the stove for 20 minutes on a low heat.

-------------------------------------------------------------------------------------------

Sloppy Joe Casserole
Serves 4-6

Ingredients:
8 oz. salad shell macaroni
1 sloppy joe mix envelope
1 ¼ C. ground beef, cooked
8 oz. tomato sauce
6 oz. tomato paste
1 C. water
16 oz. cottage cheese
1 C. cheddar cheese, shredded

Assembly Directions: Cook macaroni half the recommended time. Drain. Combine seasoning mix with the ground beef, tomato sauce, tomato paste, and 1 cup water. In sprayed 2 ½ quart casserole dish or 8x8 baking dish (notice I didn't use either of these), layer half the macaroni, half the cottage cheese and half the meat sauce; repeat. Top with shredded cheddar cheese. Wrap dish in foil.

Freezing and Cooking Directions: Label and freeze. To serve, thaw and bake uncovered at 350 degrees for 40-50 minutes or until bubbling or place frozen casserole in oven and bake 1 hour 20 minutes.

Comments: In a few of them, I didn't use the sloppy joe mix, I used a combination of seasoning salt, garlic powder, Worcestershire sauce, celery seed and chili powder. Also, I add peppers this time it was green, red and orange) for added nutrition. And on a few of them, I used regular size macaroni shells.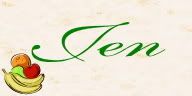 ---