Friday, August 22, 2008
Deep-Dish Pizza Casserole
Recipe By : Cooking Light
6 Points per serving
1 pound ground round
1 15-oz can chunky Italian-style tomato sauce
cooking spray
1 10-oz can refrigerated pizza crust dough
6 1-oz slices part-skim mozzarella cheese -- divided
Cook meat in a medium nonstick skillet over medium-high heat until browned, stirring until it crumbles. Drain, if necessary and return to skillet. Add tomato sauce, and cook until heated. While meat cooks, coat a 13 x 9 x 2-inch baking dish with cooking spray. Unroll pizza crust dough, and press into bottom and halfway up sides of baking dish. Line bottom of pizza crust with 3 slices mozzarella cheese. Top with meat mixture. Bake, uncovered at 425º for 12 minutes. Top with remaining 3 cheese slices, and bake 5 additional minutes or until crust is browned and cheese melts. Cool 5 minutes before serving.
Servings: 6
NOTES: I add spinach, red peppers, and mushrooms to this reciepe and everyone loves it and half of them do not even know it is a weight watchers recipe!-Shared by: Leigh Ann
Nutritional analysis per serving, per recipe: 277 calories; 7.7 g. fat; 1.6 g. fiber; 49 mg. cholesterol; 667 mg. sodium
Shared by Dina on 11/3/99.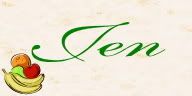 ---