Thursday, February 25, 2010
prep time
20 min
total time
38 min
makes
Makes 5 servings.
1 pkg. (1-1/4 oz.) TACO BELL® HOME ORIGINALS® Taco Seasoning Mix
1 can (10 oz.) refrigerated buttermilk biscuits
1/2 cup KRAFT Shredded Cheddar Cheese
HEAT oven to 400°F. Cook meat with seasoning mix as directed on package.
PRESS biscuits onto bottoms and up sides of 10 muffin cups; fill with meat mixture.
BAKE 15 min. Sprinkle with cheese; bake 2 to 3 min. or until melted.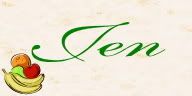 ---