Thursday, February 25, 2010


Marcus Nilsson
From:
30-Minute Meals
Dig into this warming dish to chase away the last of the season's chill.
Ingredients:
2 tablespoons extra-virgin olive oil (EVOO)
One 2/3-pound piece skirt steak or flat-iron steak, thinly sliced on an angle and cut into pieces
2 tablespoons butter
8 white mushroom caps, sliced
1 small onion, finely chopped
1 clove garlic, finely chopped
1 tablespoon flour
1/2 cup beef stock
1/2 cup frozen peas
2 tablespoons Worcestershire sauce
Salt and pepper
1 package (2 pieces) prepared piecrust
1 egg, lightly beaten
Serve this dish with a green salad.
Directions:
Preheat the oven to 425°. In a medium skillet, heat the EVOO over medium-high heat. Add the steak and cook until browned, 5 minutes. Transfer to a plate. Add the butter to the skillet to melt, then add the mushrooms and cook for 2 minutes. Add the onion and garlic and cook until softened, about 5 minutes. Sprinkle in the flour and cook, stirring, for 1 minute. Stir in the beef stock, peas and Worcestershire sauce. Return the meat to the pan and cook until the sauce thickens and the peas heat through, 2 to 3 minutes. Season with salt and pepper; remove from the heat.

Unroll the piecrusts and halve them. Divide the cooled meat among the 4 piecrust pieces, placing a mound on 1 side of each piece and leaving a small border. Brush the edges of each piecrust piece with some of the egg. Fold the pastry over to enclose the filling, pressing down on the edges; crimp with a fork. Brush the tops of the dough with more of the egg and transfer the pies to a parchment-lined baking sheet. Bake until golden-brown, about 10 minutes.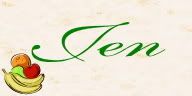 ---