Monday, December 1, 2008


The nice thing about chicken enchiladas is that just about everyone likes them. Plus, you can make this chicken enchiladas recipe in advance and store it, cooked and tightly wrapped, in the fridge or freezer.
Once you learn how to make these sour cream chicken enchiladas, you can vary the ingredients to suit your taste. Try this recipe with tomato salsa or gruyere cheese for a change of pace.
Ingredients:
1/4 cup canola oil
15 corn tortillas
3 cups shredded cooked chicken
1 cup sour cream
2-1/2 cups green tomatillo salsa from a jar (such as Trader Joe's or Frontera)
1 cup shredded Monterey Jack cheese
1 cup shredded cheddar cheese
Preparation:
Preheat oven to 350 degrees F. Spray a 9 x 13 pan with cooking spray.


Heat canola oil in a medium skillet over medium heat. Line a plate with paper towels.


Once oil is hot, use tongs to dip each tortilla in the oil, holding for about 5 seconds, then flipping on the other side and holding for about 3 seconds to soften. Remove tortillas to paper-towel-lined plate to drain.


Mix shredded chicken and sour cream together in a bowl. Set aside.


Place about 1/2 cup of the salsa in the bottom of the prepared pan. Top with 3-4 tortillas, overlapping if necessary.


Top with shredded chicken mixture. Top with about 1 cup of the salsa, and 1/2-cup of each cheese.


Repeat layers, ending with the cheese.


Cover with aluminum foil, and bake 25 minutes. Remove foil, and bake another 5-10 minutes until the cheese is melted and the casserole is bubbly.


Let the enchiladas rest 10 minutes before serving.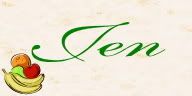 ---