Monday, December 1, 2008
You can substitute different types of cheese and different flavors of condensed soup to change the flavor of this fabulous, easy slow cooker recipe.
Prep Time: 15 minutes
Cook Time: 6 hours,
Ingredients:
3 slices bacon
6 boneless, skinless chicken breast halves
10 oz. can condensed cream of chicken soup OR 10 oz. jar four cheese Alfredo sauce
4 oz. jar sliced mushrooms, drained OR 1 onion, chopped
1/2 cup diced Swiss or Havarti cheese
Preparation:
In large skillet, cook bacon until crisp. Remove bacon from skillet and drain on paper towels. Crumble bacon and set aside in refrigerator.
In bacon drippings in skillet, cook chicken over medium heat 3-5 minutes or until light brown, turning once. Place in 4-6 quart slow cooker. Top with mushrooms. In skillet, heat soup and pour over mushrooms and chicken. Cover and cook on low setting for 4-5 hours, or until chicken registers 165 degrees F on a meat thermometer.
Top chicken with cheese slices and sprinkle with bacon. Cover and cook on high for 10-15 minutes or until cheese is melted. 6 servings
Note:
I've recently started cooking this dish using frozen chicken breasts. Brown them, as directed, in the bacon drippings, then cook on low for 6-8 hours, until no longer pink in the center.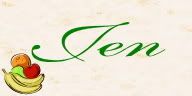 ---