Wednesday, November 5, 2008
Total Time : 35 minutes
Prep Time : 20 minutes
Cook Time : 15 minutes
Servings : Makes 3 1/2 dozen (42) cookies


ingredients
Ingredients for
Classic Sugar Cookies
:
2 cups all-purpose flour

1 teaspoon baking powder

1/2 teaspoon salt

1 cup granulated sugar

1/2 cup butter, softened (1 stick)

1 large egg

2 teaspoons vanilla extract
plus:
4 teaspoons ground cinnamon, divided

1 teaspoon ground ginger

1/4 teaspoon ground nutmeg

1/4 teaspoon ground cloves

1/2 cup dark brown sugar

1 large egg

2 teaspoons powdered sugar for dusting

1 cup dried cranberries, optional
directions
step 1
Place the baking rack in the center of the oven and preheat it to 350 degrees F.
step 2
In a medium bowl, sift together (or stir with a whisk to combine) 2 teaspoons cinnamon and all the ginger, nutmeg and cloves, flour, baking powder and salt. Set aside.
step 3
In a large bowl, add the granulated and brown sugar and butter. With an electric mixer on medium speed, beat together the sugar and butter until the mixture is fluffy, about 2 to 3 minutes, scraping down the sides of the bowl with a rubber spatula when necessary. The mixture should resemble coarse, moist sand.
step 4
Add the 2 eggs and the vanilla extract to the sugar and butter mixture from step 3. With the mixer on low speed, beat to combine until the mixture is smooth, about 1 minute. Scrape down the sides of the bowl.
step 5
Add the dry ingredients from step 2 to the wet ingredients and beat with the electric mixer on low speed until the mixture is just combined, about 1 minute. Do not overbeat. Stir in the dried cranberries, if desired, with a spoon or spatula. The raw cookie dough, wrapped in
Saran™ Premium Wrap
, can be frozen for up to 1 month or refrigerated for up to 1 week.
step 6
Drop rounded tablespoons of cookie dough 3 inches apart onto an ungreased cookie sheet. Bake 12 to 15 minutes, until the edges of the cookies just begin to turn very light brown. If you are baking two cookie sheets at the same time, switch the top and bottom sheets halfway through baking.
step 7
Remove the cookie sheets from the oven and let them rest for 1 minute on a cooling rack. Using a flat spatula, transfer the cookies to the cooling rack to cool completely before storing them.
step 8
Lightly sprinkle or dust the cookies with powdered sugar and the remaining 2 teaspoons of cinnamon.
chef's notes
To enhance flavor and create even better texture, try
vacuum sealing your cookie dough
and letting it rest for 24 to 36 hours.
The baked cookies can be stored in a large
Ziploc® Brand Snap 'n Seal Container
at room temperature for up to a week, or placed in a
Ziploc® Brand Freezer Bag
and frozen for up to 1 month.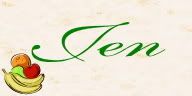 ---