Thursday, November 20, 2008


Beans and Franks Bake
Simple & Delicious - try a FREE ISSUE today!
"I have made this casserole several times, and it's always a hit," reports Roxanne VanGelder of Rochester, New Hampshire. The kid-pleasing combo has a sweet flavor from the baked beans and the corn bread topping. "The recipe saves on pans to wash if all were cooked separately," Roxanne adds.
Ingredients:
2 packages (8-1/2 ounces each) corn bread/muffin mix
1 can (28 ounces) baked beans
4 hot dogs, halved lengthwise and sliced
1/2 pound sliced bacon, cooked and crumbled
1 cup ketchup
1/2 cup packed brown sugar
1/2 cup chopped onion
2 cups (8 ounces) shredded part-skim mozzarella cheese
Directions:
Prepare corn bread batter according to package directions; set aside. In a large bowl, combine the beans, hot dogs, bacon, ketchup, brown sugar and onion. Transfer to two greased 8-in. square baking dishes. Sprinkle with cheese; top with corn bread batter.
Cover and freeze one casserole for up to 3 months. Bake the second casserole, uncovered, at 350° for 40-45 minutes or until a toothpick inserted near the center comes out clean.
To use frozen casserole: Remove from the freezer 30 minutes before baking. Cover and bake at 350° for 40 minutes. Uncover; bake 15-20 minutes longer or until heated through. Yield: 2 casseroles (4 servings each).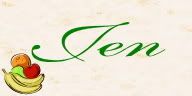 ---